The Benefits of Massage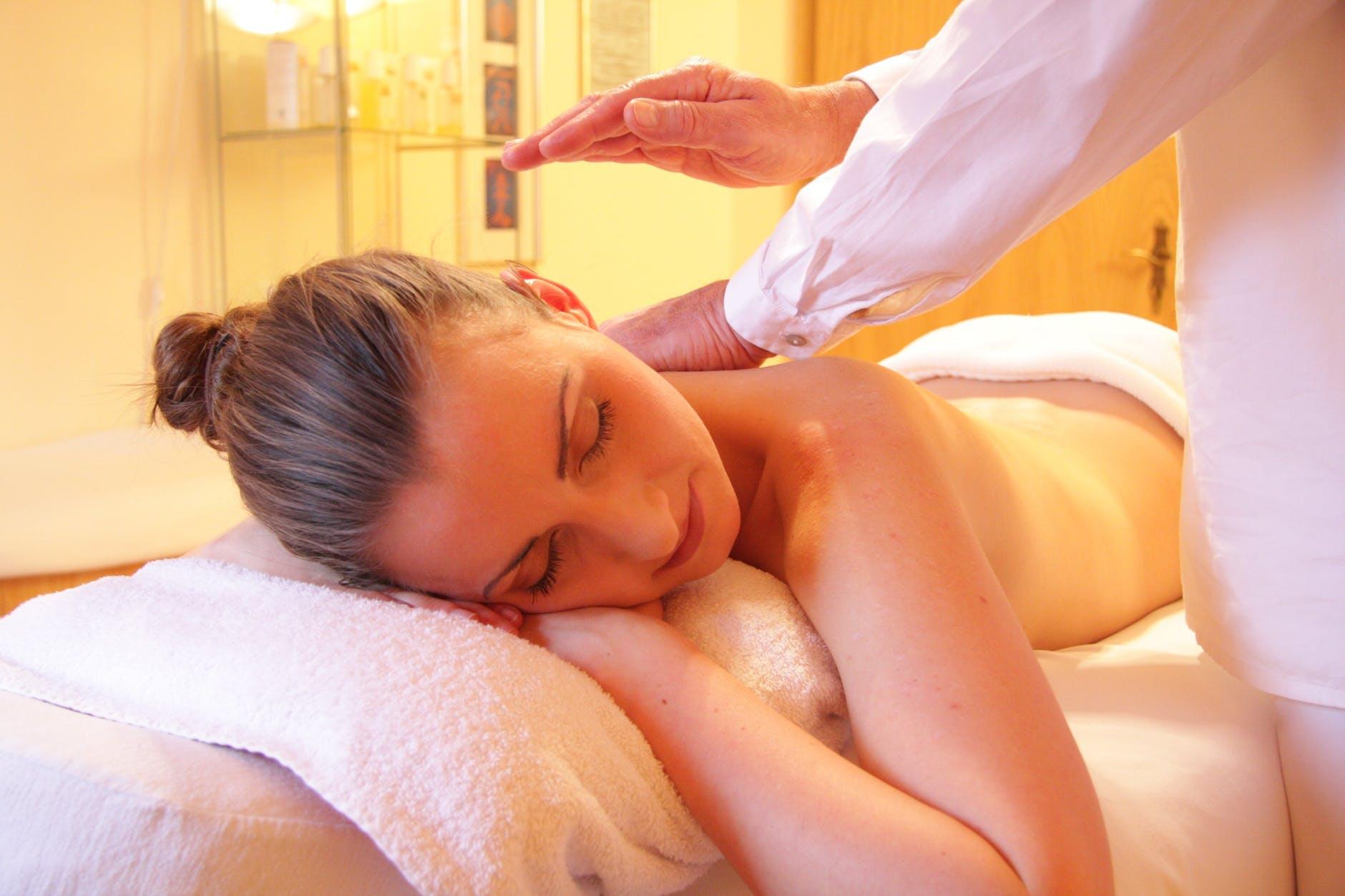 THE BENEFITS OF MASSAGE
Arbor View House is a North Fork Long Island Wine Country  Bed and Breakfast offering various spa services, including Swedish Massages, Couple's Massages,  Pre Natal Massages, Sports Massages, and Aromatherapy Massage and Baths.
Arbor View House B&B offers some of the most exclusive spa services on the North Fork and a serene, comfortable environment perfect for a romantic getaway or as your official home away from home.
Studies have shown wide-ranging health benefits of massages.  For example, according to the Mayo Clinic, "Studies of the benefits of massage demonstrate that it is an effective treatment for reducing stress, pain, and muscle tension." Massages help with soothing the aches and pains of reducing anxiety to lifting your spirits and lowering your blood pressure.  Massages have also been linked to clearer thinking.  Massages boost neurotransmitters of serotonin and dopamine that can elevate your mood and even help battle depression.  Best of all, we only have well-trained, licensed, and insured New York State spa therapists who are seasoned and experienced practitioners.
VARYING FORMS OF MASSAGE
Swedish Massage: (60 min.-$135. /90 min.- $195) Releases tension and promotes your body's natural healing improves circulation and diminishes stress.
Sports massage: (60 min.-$175. 90 min.- $225) Perfect for active individuals with sore muscles or athletes with a limited range of motion.  This massage focuses on deep massage and stretching to increase endurance and muscle elasticity—and ideal massage choice before or after athletic training and events.
Couple's massage (60 min – $285.) This unique service is now available to Spa Services clients seven days a week.  If you and your partner would like to have your massages simultaneously, we will accommodate your request.  Please note this request is subject to availability.
Therapeutic Focus Massage: 60 min. – $185. / 90 min.-$) This massage addresses specific medical concerns of the client and focuses on a few areas of the body.  Ideal for accident injuries, carpal tunnel, chronic headaches, and post-surgical recovery.
Pre Natal or Maternity Massage 60 min. – 145. / 90 min.- 199 Specifically trained therapists to help relax the expectant mother and relieve common problems such as lower back pain and water retention.
Lymphatic Drainage: 60 min. – $195. A gentle form of massage is used to help relieve the swelling that happens when medical treatment or illness blocks your lymphatic system. Reduces your inflammation and toxicity.
Hot Stone Massage: –$180. Melt into a blanket of warmth as you experience the soothing meditative state of the Hot Stone Massage.  This exotic treatment involves Swedish massage accompanied by heated polished lava stones.  Warm oil is applied to the skin while hot stones effleurage your sore, aching muscles.  This treatment will encourage deep relaxation and calm the soul.
OTHER TYPES OF MASSAGE
The North Fork Wine Country pace is slower, and a relaxing massage may just be what the doctor ordered.
Thai Massage: Call us for availability. Thai practitioners use their hands, feet, arms, and legs to balance & energize the body.  Thai massage utilizes slow movement and deep stretching—and it's done while on the floor and fully clothed.  Thai massage is thought to be the physical manifestation of loving compassion, and it is deeply relaxing.
Reiki (Ask Us) Reiki: $145 It is a Japanese form of hands-on-healing.  The warmth from the practitioner's hands is very healing and a deep sense of well-being is achieved. Reduces stress, removes energy blocks, and brings balance to the body and mind.  Reiki means universal energy.
AROMATHERAPY MASSAGE: A SPECIAL INDULGENCE
Aromatherapy massage, your massage is personalized to your needs by using essential oils.  It helps you to get calm, it detoxifies, it energizes, and relaxes sore muscles.
Aromatherapy Bath: $165 —
Our aromatherapy bath is formulated and designed with essential elements and with you in mind – designed to awaken the mind, strengthen the spirit, and refresh the body; while creating an aura of well-being that enables you to abandon the stresses and see the day in a new light.  This is designed to stimulate all your senses; your sense of smell, sight, taste, touch, hearing, and psychic sense.  Allow us to draw your Bath and set the mood for a romantic, relaxing, or therapeutic Bath.  Candlelight, music, soft rose petals, and essential oils will create the mood and begin the process – champagne or wine, chocolate or other edibles complete this experience.  All you have to do is to bring is your imagination.
For Stretching (Ask Us).
Yoga is powerful for stress management.  Our therapists stretch out tight areas of your body to lengthen muscles and relieve tension.  You are also taught exercises that you can practice at home.  Perfect for athletes or those suffering from chronic pain.  Yoga (Ask Us) One-on-one yoga sessions allow the client to learn about where they hold stress in their body and how they can use breathing techniques to alleviate stress.  Private or public Yoga classes are available.